Historic Wilmington Series 'Trinity Vicinity' – If you're familiar with Wilmington, you might know about the Trinity Vicinity historic district next to the city's high rises. The neighborhood is just a short walk from downtown offices and banks, medical facilities, and the YMCA. The neighborhood was built above Shipley Run, a stream that was covered over and used as part of the early sanitation system.
Trinity Vicinity was designated a City Historic District in 2003, which is "an area that has been recognized for its outstanding historical, architectural or archaeological significance." Trinity Vicinity is a charming neighborhood with brick-paved, tree-lined streets. Two pillars of the community are the Church of the Sacred Heart, constructed between 1873 and 1883, and Trinity Episcopal Church, designed by Philadelphia architect Theophilus Parsons Chandler in 1889.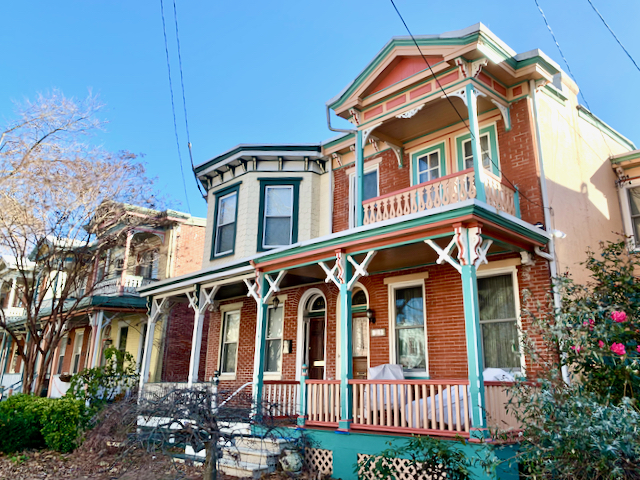 Trinity Vicinity was developed when the City's population increased by almost 30 percent between 1870 and 1880. The neighborhood includes a mix of row-homes and semi-detached homes. French Second Empire, Neo-Classical Revival, Victorian and Federal architectural styles are represented in the district. Interestingly, it wasn't architects but master carpenters and masons that designed and built most of the homes.
Homes in Trinity Vicinity are priced between $200-$350 thousand.Houses in the area come on the market with some regularity, so disciplined buyers who monitor the market are able to submit offers on the most desirable properties.
If you want some history and great examples of late 1800s architecture, visit Trinity Vicinity Historic District. And, please remember to reach out to us if you're thinking about buying or selling a home, or if you just have some general Real Estate questions. We're always here to help.
Thanks, Andrew & Vince – Lambrow & Associates Group
Sources: City of Wilimington, Dept of Planning & Dev, Delaware Today, & Wikipedia