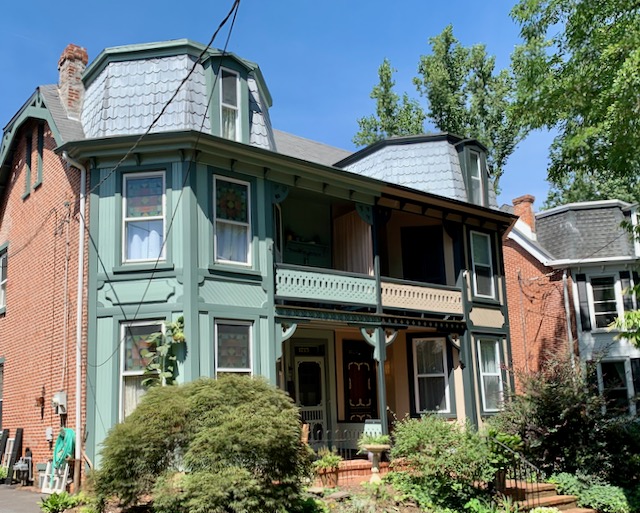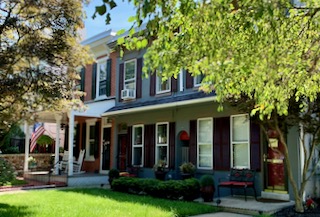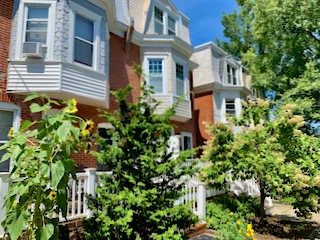 If you're familiar with Wilmington, Delaware, then you've probably heard of Trolley Square, an area just a few miles northwest of downtown. The neighborhood was built around its namesake, the old trolley car barn that used to stand at the intersection of Delaware Avenue and North Dupont St., where the Trolley Square shopping mall stands today.
What is often referred to as Trolley Square is actually made up of a few neighborhoods, including Forty Acres and the Delaware Avenue Historic District. We'll be covering those in upcoming spotlight features, but today we're focused on the neighborhood immediately surrounding the square.
The origins of Trolley Square dates back to 1864 when the Wilmington City Railway Company established a horse-drawn streetcar system that brought passengers to and from downtown. This created the environment for one of Wilmington's first suburbs to spring up around the square. Men who worked on the railway system, women who provided domestic services to wealthy families along Delaware Avenue, merchants, businessmen and middle-class families lived in the neighborhood.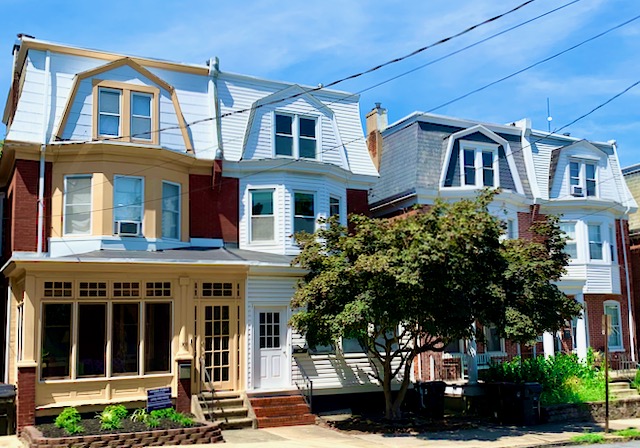 Back in the day, the horse-drawn streetcar was a technological advancement over carriages and buggies, combining animal power with the efficiency and smoothness of a railway track system. As many as 10 horses were needed to operate each trolley car, which could carry two dozen passengers. The horses worked for 5-6 hours a day and had to be groomed, fed and watered.
By the late 1880s, horse-drawn cars were being replaced with electric street cars, and the last horse-drawn cars were retired in 1892. Technology and innovation continued, and by the early 1920s, the electric streetcars themselves became obsolete and were replaced by automobiles, gasoline powered buses and trackless trolleys.
Today, Trolley Square is known as a trendy place to live, with a variety of bars and restaurants, boutiques, day spas, and coffee shops. It's also popular with tourists and young professionals. If you're into craft beer, you might enjoy the Trolley Tap House, Catherine Rooney's or Kelly's Logan House, the oldest Irish bar in Delaware. Town homes and detached homes in Trolley Square run from $250-$500k, while condominiums in the area generally run from $125-$250k.
Next time you're in Trolley Square for a bite or a drink, get a little nostalgic and imagine the trolleys pulling into the old car barn after a long day. There's a lot of history in the neighborhood, and so much to enjoy along with that beer!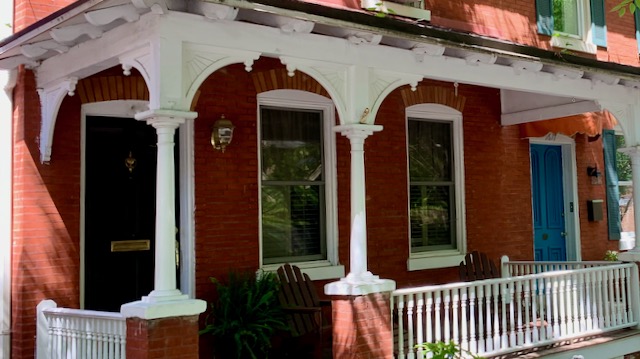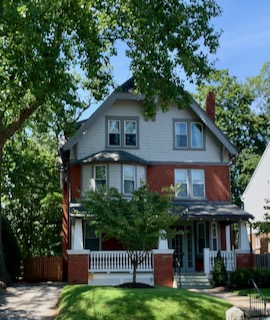 Sources – Delaware Public Archives, Hagley Museum online resources, Wikipedia, and OCLC.org (Online Computer Library System)